Dear friends, RC Znamin will be closed for quarantine beginning from March 17, 2020!
What is Znamin?
THE PROJECT
Znamin is a project by students of Lama Ole Nydahl to build a Buddhist Retreat Centre in the Carpathian Region of Western Ukraine.
Znamin is 25ha of land including forest located at the top a beautiful mountain, which is 720m above the sea level with a 360° breathtaking view over Carpathians.
The goal of this retreat center is to organise meditation courses with the great meditation masters of the Diamond Way Buddhism.
Since Znamin is a remote and wild place, we have a 2-story house in the nearest village, Vilshinky, which enables us to build the infrastructure and, very importantly, to become friends with the local people.
At present the main activity of the RC Znamin is to finish the house in Vilshinky and to build infrastructure and host meditation courses during both summer and winter.
LOCATION
Znamin lies in a stunning, rural Zakarpattya region of Ukraine:
50km from Uzgorod, Ukraine
140km from Kosice, Slovakia
195km from Debrecen, Hungary
310km from Lviv, Ukraine
340km from Krakow, Poland
590km from Brno, Czech Republic
620km from Vienna, Austria
There is a public transport connection from Uzghorod to Vilshinky.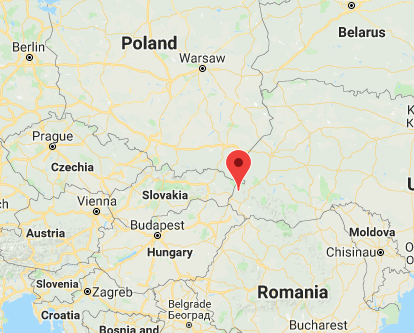 INTERNATIONAL PROJECT
Znamin is an excellent place for international cooperation. Neither people from the European Union nor Russia need a visa to come to Ukraine. People involved in the project come from various countries such as Austria, Belarus, Bulgaria, Czech Republic, Hungary, Poland, Slovakia and, naturally, Ukraine.
If you would like to know more about the project, please contact your country coordinator:
Ukraine, international coordinator: Michel Lopez, znamin@diamondway-center.org, +38 050 672 5081
Austria: Michael Langerwisch, michael.langerwisch@gmail.com
Czech Republic: Romik Virt, roman.virt@seznam.cz
Hungary: Miklos Kiskovacs, majkik@freemail.hu,
Poland: Irek, emaho@irekjozwiak.com, +48 606 915 011; Mirushka, +48 505 163 157
Romania: Matyas-Vajk Volosin, matyasvajk@yahoo.com
Slovakia: Katka Ondusova, katarina.ondusova@gmail.com
FINANCIAL SUPPORT
None of this would ever be possible without your friendship, generous work and, of course, financial support.
If you would like to donate money, you can transfer it to our account below:
Company Name: Religious Center of Ukrainian Union of Karma Kagyu Buddhists
IBAN Code: UA203007110000026008052711708
Name of the bank: JSC CB "PRIVATBANK", 1D HRUSHEVSKOHO STR., KYIV, 01001, UKRAINE
Bank SWIFT Code: PBANUA2X
Company address: App.11, 39 Budivelnykiv str., Kyiv, 02100 UA

Correspondent bank - Commerzbank:
Account in the correspondent bank: 400886700401
SWIFT Code of the correspondent bank: COBADEFF
Correspondent bank: Commerzbank AG, Frankfurt am Main, Germany

Correspondent bank - J.P.MORGAN:
Account in the correspondent bank: 6231605145
SWIFT Code of the correspondent bank: CHASDEFX
Correspondent bank: J.P.MORGAN AG, FRANKFURT AM MAIN, GERMANY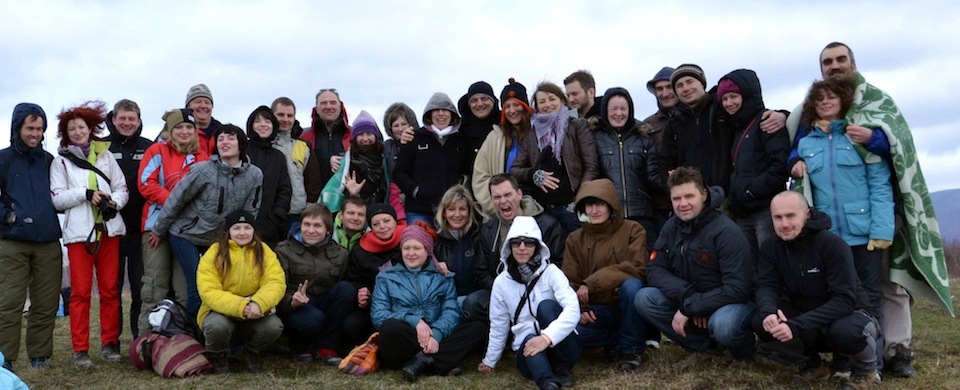 What has been done?
We have built a house in the nearest village from Znamin, Vilshinky, that will serve as a springboard to the main construction of Znamin. It is a 190m2, 2-story house with a 65m2 gompa, 3 bedrooms, kitchen, toilets and a shower.
We have created a group responsible for spreading information about Znamin in the countries involved in the project.
Over the past year we completed the following:
1. Water drainage system.
2. Construction of the boiler room.
3. Construction of a septic tank and sewage connection.
4. Construction of the supporting wall along the road.
5. The arrangement of the walls of toilet and shower rooms on the first and second floor.
6. Wall dressing of the second floor.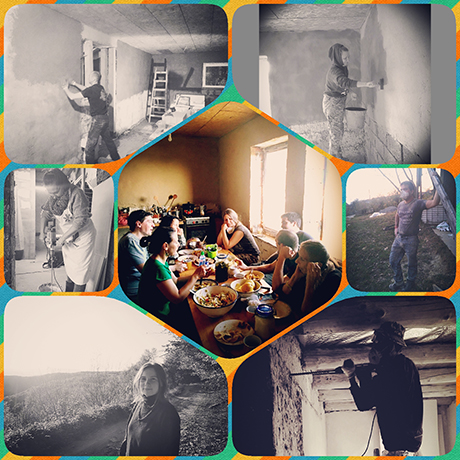 What is the plan?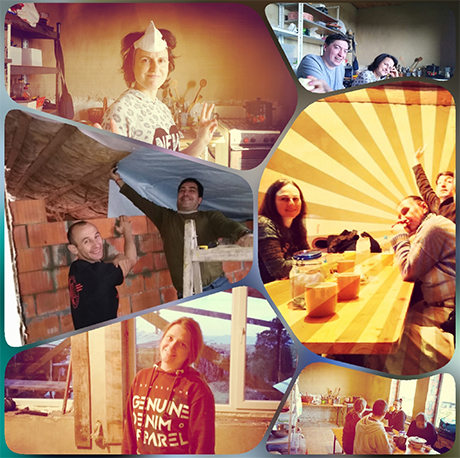 THE BIG GOAL
We want Znamin to be place capable of hosting courses with the great meditation masters of Diamond Way Buddhism, smaller courses with travelling teachers, international meetings, as well as individual retreats.
WHAT COMES NEXT?
Insulate the house walls
Install the heating system
Finish the floors in bedrooms, corridors
How can you help?
We have big plans for this year…and thus a lot of things that need to be done.
We will have several working weekends with travelling teachers at Znamin this year.
It would be great if you could join us for one, two or even more weekends and give us a hand!
Don't hesitate to share this info with your friends!
Subscribe to RC Znamin Newsletter
Enter your e-mail address below and press Subscribe.